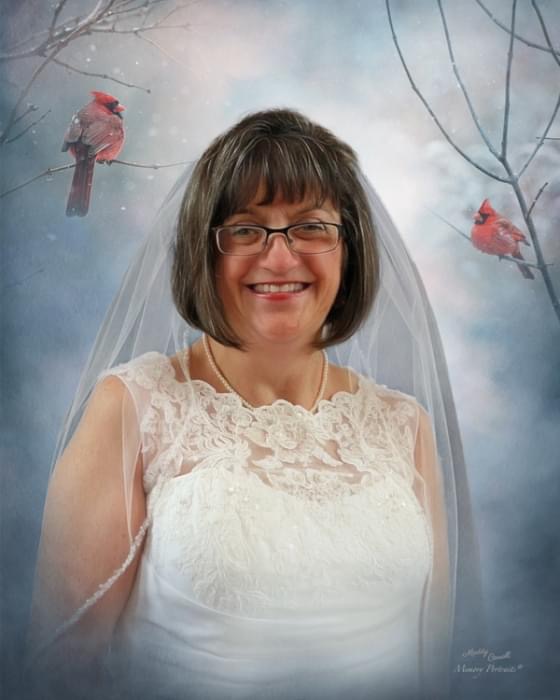 Nancy Elaine Hamm Dixon
December 22, 1964 - February 22, 2022
Nancy was a beloved daughter, sister, wife, stepmom and aunt… she was known as our Aunt Nan.
Nancy spent the first part of her adult years as a wonderful aunt to six nieces and nephews, and she found love later in her life and she married Scott Dixon in 2014. Nancy then became a wonderful mother to Zach, Joey and Alex.
She was a well-known childcare provider in Kansas City at St. Luke's Hospital for 28 years and had a wonderful gift in the way she cared for children.
Glioblastoma wasn't the first challenge she faced with positivity and strength. Nancy was a fighter, having had two open heart surgeries earlier in her life.
Nancy was the biggest Kansas Jayhawks fan any of us ever knew… and once stood on a chair in a restaurant cheering them on during March Madness. She also could catch fish like nobody's business, and taught many of us that skill and passion.
She was a sweet soul gone too soon. We miss you every day and love you with all our hearts.