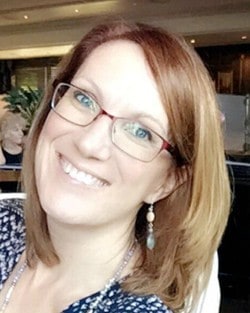 May 3, 1966 – November 13, 2017
Over the Summer of 2016, Laurell and her husband had noticed that she was becoming more forgetful – with simple words and tasks.  The initial thought was stress, but after a trip to Arizona to visit her daughter, they knew something wasn't right.
Laurell's trip was cut short and she flew flew back home where her husband then took her to the ER.  After several tests and scans, Laurell was diagnosed with a Grade IV Gliobastoma – located in an area that affects speech and memory.
Upon diagnosis, Laurell remained brave and was ready to fight.  Throughout her journey, she remained graceful, despite the many challenges along the way,  With the support of her family and friends, she fought a courageous fight.
On Monday, November 13 2017, Laurell peacefully transitioned surrounded by her husband, son and daughter.
Although, Laurell lost her battle, The Kinsey Family is determined to bring more awareness and to aid in raising funds towards Brain Cancer research – in hopes that one day, we can help to save the next person!