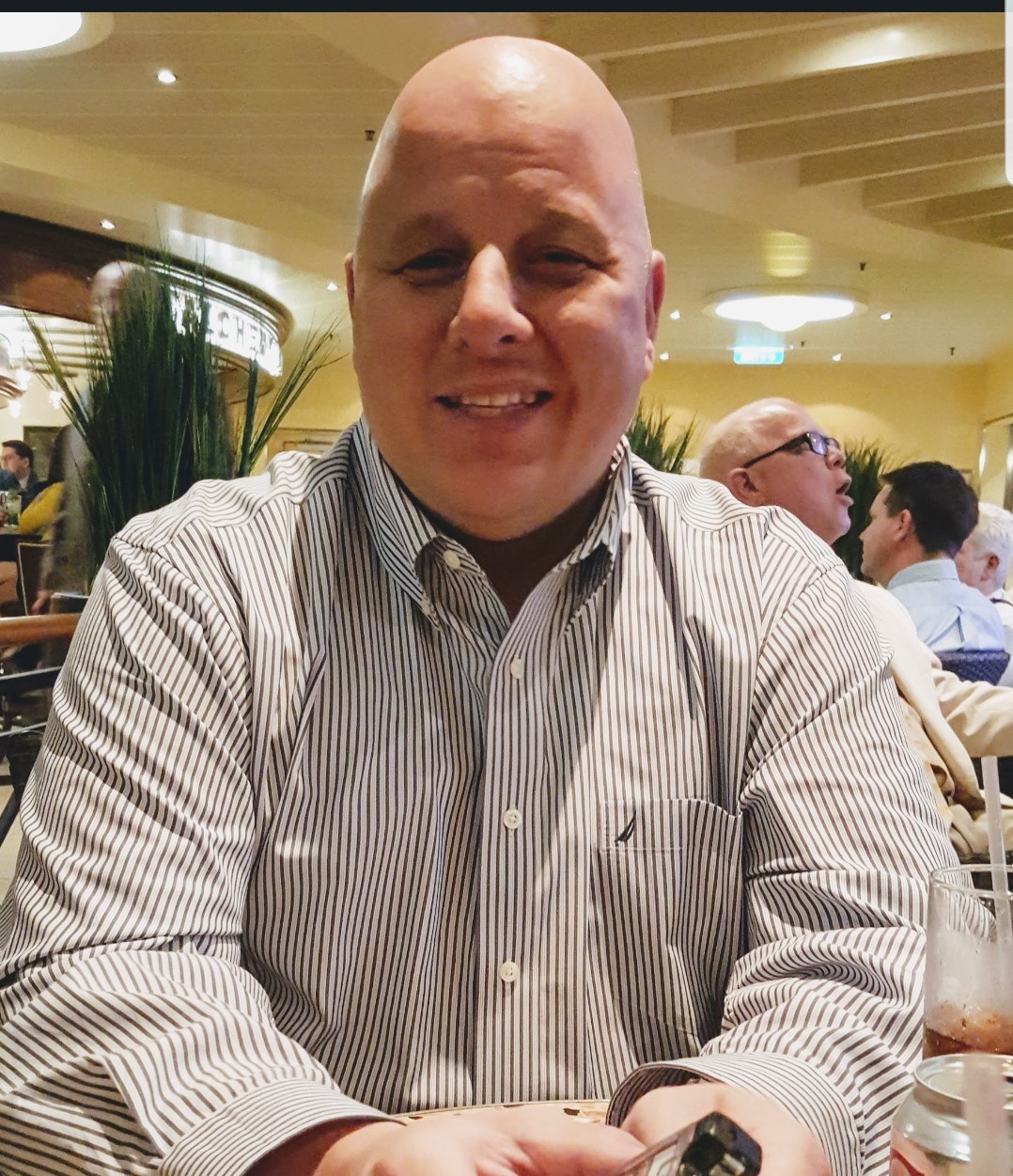 October 10, 1973 - July 8, 2020
On July 8, 2020 my beautiful and courageous husband lost his battle after a 13 month war on Glioblastoma multiforme. I can't even begin to express the hole his passing has left in my life. I promised him I would be ok and I do plan to keep that promise. I took care of my husband through his whole journey and I was there in the end to help him cross into his next life, one free of pain and sickness. He spoke of angels all around our living room a few days before he left us which has brought me so much comfort. Nobody can understand what it's like to lose a spouse unless you have been in that position and I will make it my mission to keep his memory alive and to bring awareness to GBM.
My husband was a huge Notre Dame football Fan, we loved traveling and going on cruises was a highlight in our lives. He loved country music and we spent a lot of time at concerts. He was my bestfriend and we didn't spend too many nights apart in the whole 8 years we were together until he got sick. He spent months in and out of hospitals and rehabilitation centers because he wanted so bad to beat this. The odds were not to be in his favor as the treatments were destroying his body and we never got our miracle. John also worked for Comcast and he loved his job and the people he worked with. Even in the end he talked about how awesome it would be to go back to work. He made some life long friends working there and that made me so happy for him.
Rest easy my sweet king, my fighting Irishman, my Boo, I will see you again someday and I will love and miss you forever. 8 years was not enough so god better had a very good reason why he needed you more.
❤
Tina